Oil and Filter Change Service
OIL AND FILTER CHANGE SERVICE
Bring your vehicle to our Service Department for speedy, professional oil and filter change service, and while you're here, check out Volkswagen of Streetsboro's Service Specials.
BENEFITS OF OIL AND FILTER CHANGE SERVICE
Fresh quality motor oil keeps your engine humming. New oil reduces friction and temperatures by lubricating moving parts that rub against each other. Without motor oil, your engine would instantly implode because of the tremendous friction — parts would seize up, break, bend and melt. To prolong your car's service life, it's vital that you pay heed to the manufacturer's oil and filter service recommendations. Simply driving your car creates dirt deposits that can rob your engine's performance. The only way to prevent this is to regularly change the oil and oil filter.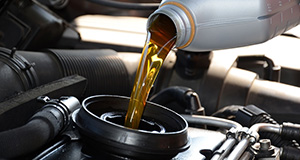 Review Maintenance Options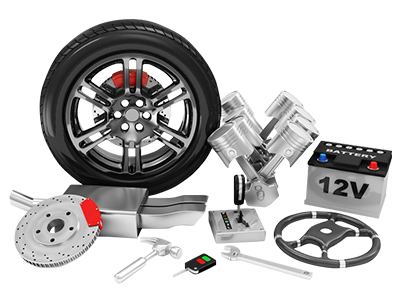 Volkswagen of Streetsboro
855 Classic Drive, Streetsboro, OH 44241
Serving Streetsboro, Hudson & Akron, OH
The certified, factory-trained technicians at Volkswagen of Streetsboro have the expertise to take care for your car, whatever the brand and model. We perform all types of repairs and maintenance on cars like our pre-owned TDI vehicles, trucks, vans and SUVs. Our modern Service Department has the most modern diagnostic gear and repair equipment. If your engine is dripping or burning oil, our service technicians will quickly diagnose the problem and fix it. We always replace the oil filter with every oil change, because an old clogged filter is useless or worse. Expensive repairs could ensue if you drive with dirty oil, perhaps costing thousands of dollars. Protect your bank account — change your oil at the recommended intervals! Maintaining your vehicle to our Service Department is a cost-effective way to keep it operating at its peak.
TOP QUALITY SERVICE
At Volkswagen of Streetsboro, we use high-quality Original Equipment Manufacturer (OEM) parts on your car. OEM parts are the same ones originally used to build your vehicle, fabricated to the automaker's precise specifications. Only OEM parts are guaranteed to fit and operate exactly as required. Never put cheap, ill-fitting aftermarket parts into your car, because a defective aftermarket part can cause catastrophic damage. By using only OEM parts, we protect your vehicle from problems that can shorten its service life.
Volkswagen of Streetsboro is your convenient oil change headquarters in the Greater Cleveland area. We'll change your oil and filter, fill any low fluid levels, and check for problems that can compromise your car's health. Don't wait – schedule an oil change with Volkswagen of Streetsboro today. You can depend on our Service Department to keep your vehicle in tip-top condition!