Air Filter Replacement
Air Filter Replacement
A long time ago, air was clean and fresh. Today, no so much. That's why it's important to know that your engine requires up to 10,000 gallons of air for every gallon of fuel it burns, This explains why air filters get so filthy.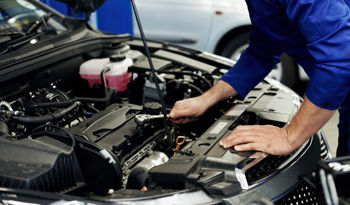 Volkswagen of Streetsboro
855 Classic Drive, Streetsboro, OH 44241
Serving Streetsboro, Kent & Akron, OH
Replacing a dirty air filter benefits your vehicle in several ways:
Longer engine life: A new filter traps particles and dirt that could cripple your engine. A clean filter will extend the service life of your vehicle and save you money.
Better fuel efficiency: If your old car has a carburetor, replacing a dirty air filter will raise fuel mileage by up to 14 percent, and modern fuel-injected cars get a 10-percent bump. You also get improved acceleration.
Lower emissions: Clogged air filters can result in an air/fuel mixture that's too-rich, fouling the spark plugs and increasing emissions.
Fast, cheap and easy: It only takes a few minutes to have the air filter changed, and it doesn't cost much. We recommend you replace the air filter every 12,000 miles, more often if you drive in dirty conditions. Some of our customers always have their air filter replaced on every third oil change.
Certified Automotive Technicians
Our certified, factory-trained technicians are highly qualified to check air filters and change them when required. They have the experience and skills to service all brands and models. They use the latest diagnostic gear and service equipment to get the work done correctly and quickly.
Only Quality Automotive Parts
You'll be happy to know that if a clogged or dirty air filter indicates your vehicle needs a new filter, we use only quality OEM (original equipment manufacturer) parts that meet the manufacturer's specifications. By using OEM parts made for your vehicle, we ensure that the problem is properly fixed and that you don't ruin your warranty. Cheap aftermarket and chop-shop parts can break or malfunction, causing costly damage and threatening safety.
You can trust the expert technicians at our VW dealership to maintain your vehicle properly, letting you enjoy many years of peace of mind. Bring in your car, get a new air filter, and know you are good to go!